The Team at Farmington Square Beaverton
Ask our team… working in senior living is so much more than "just a job." It takes a kind, smart, and passionate individual to do the work of caring for another person. We are proud to have a team comprised of just that type. The Farmington Square Beaverton team is built of passionate and well-trained individuals dedicated to exceptional senior care.
Interested in joining the Farmington Square Beaverton team? Visit our Careers page!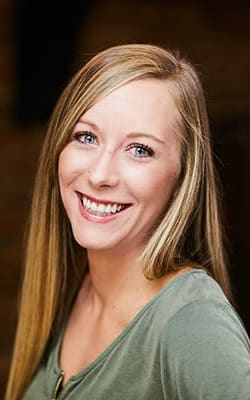 Tawnya Theodore, Executive Director
---
Tawnya Theodore has been in the senior living industry for over a decade.  Tawnya's background is in clinical management although she prefers to wear many hats and jump in wherever needed.
Her experience spans a variety of positions giving her hands-on experience in many of the roles she now manages. She began working within the Radiant Senior Living family of senior care communities in 2014 as a Caregiver. Soon after, she was promoted to a Med-Tech position, then Wellness Director, and Assistant Executive Director. Tawnya expanded her experience by accepting a traveling support position with the Radiant Senior Living home office, lending her expertise to multiple communities throughout the company. 
 She spends her downtime camping, fishing, caring for her pets— one dog and one rabbit— and spending time with her husband.